Financing Available For Homeowners
Contact Us For
A Free Estimate*
TCI Remediation offers stress-free financing to make it easy for you to start your home improvement or repair project when the time is right for you.
The Benefit of Contractor Financing is You're in Control
Direct contractor financing is a popular choice because it offers several benefits:
Speed: Quick 10-minute application process & same-day credit decision
Confidence: Financing is FDIC backed
Control: Choose when to start your project
Convenience: Easy online account management
Home repairs can be expensive and necessary at inconvenient times, financially speaking. Specific home improvements like attic insulation and air purifier installation can prevent the need for future repairs, saving you money in the long run. We work with our financing partner to ensure we have competitive financing options for our customers.
Competitive rates, unsecured financing for projects of $1,000 and over
Easy payment plans
No hidden fees or closing costs
No prepayment penalties
With a same-day approval process, you're in control of when to undertake a significant home repair. Booking repairs and home improvements in a timely fashion lets you protect the investment in your home without tapping into equity, savings, or emergency funds.
Many customers choose to insulate their attic, install an air purifier, or disinfect living areas soon after buying a home or when the first sign of a problem appears. Doing this gives you a more livable and comfortable home from the start. And when it comes time to sell, you've preserved the value of your home.
When Financing Makes Sense
Poor air quality, HVAC inefficiency from subpar attic insulation, and mold can be serious problems that should be addressed as soon as possible. If you feel you've put your home repair project off long enough, financing can help you get it done now instead of later. It's not worth gambling with the investment you've made in your home!
How Our Financing Program Works
Our financing program is simple. As part of your Free Inspection, you'll meet with one of our specialists, who can provide a detailed written estimate and explain your financing options. Together, you'll decide what type of financing, if any, meets your needs and budget.
We offer the following financing options throughout Greater Ann Arbor, including Brighton, Farmington, Bloomfield Hills, and surrounding towns.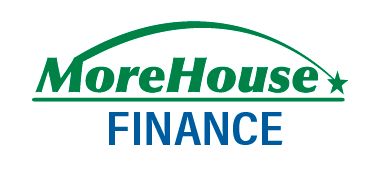 Looking for a price? Get a no cost, no obligation free estimate.